Products
piD-TECH TVOC Monitor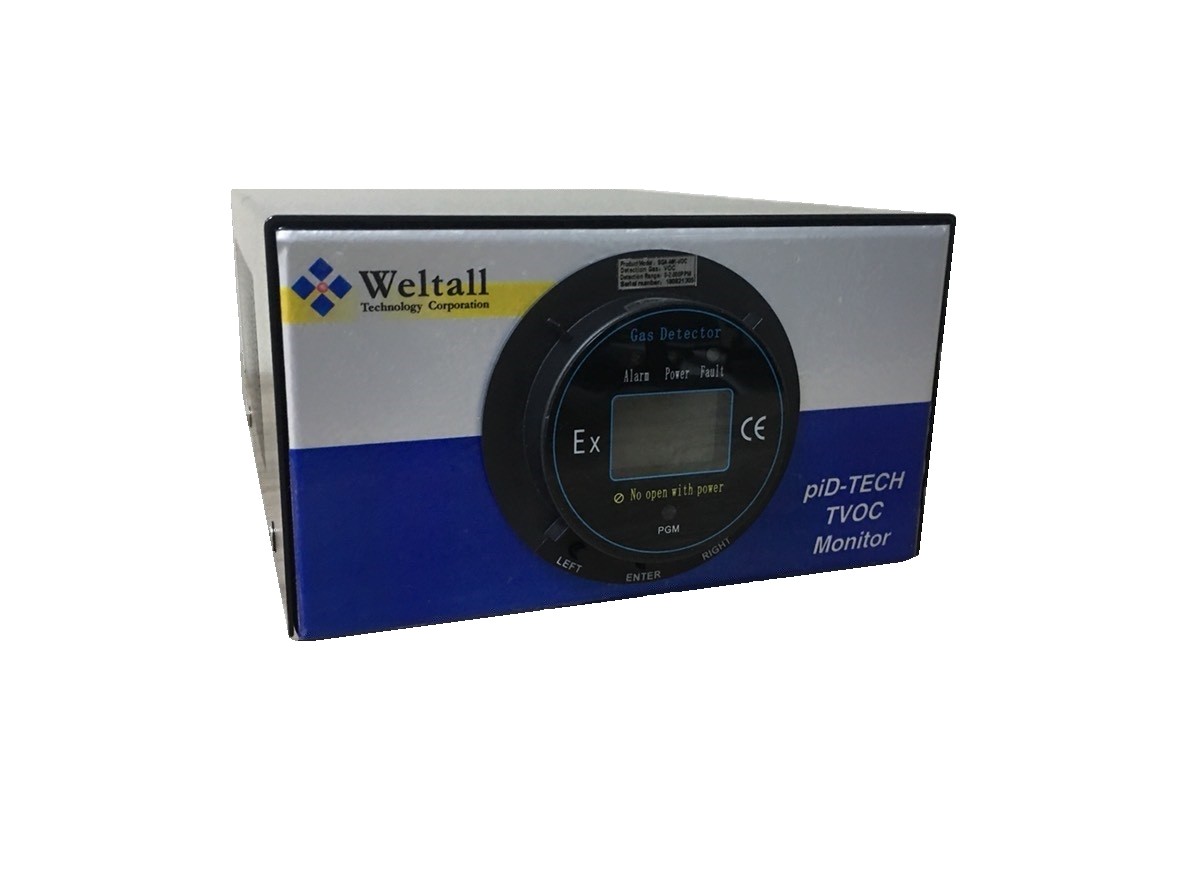 PiD-TECH TVOC Monitor is a standardized, modular product for 24-hours on-line monitoring of VOC gases present in the air.It uses original imported VOC gas sensor, after passing the 32-bit microprocessor and 24-bit data getter, they will carry out full measurement and do temperature humidity compensation, and then after use calibration with high purity standard gas;output 4-20mA current signal, RS485 communication protocol; Therefore, after the customer purchases, there is no need for secondary development, no operation required, and standard signals can be directly collected for data transmission and online monitoring.
PiD-TECH TVOC Monitor using PID photo ionization detection technology, fast response, no zero drift, consistency, etc. The core sensor is import from the United States, which also ensures the accuracy and stability of the detection value.
Key Features:
■ This machine is safe and reliable in circuit design.
■ Large-screen LCD display, 24-hours online monitoring, instant display of gas thick.
■ Three indicator lights design, monitoring status at a glance: work lights, warning lights, fault lights
■ United States imported gas sensor, fast response, low error rate, strong anti-interference ability.
■ 32-bit microprocessor + 24-bit acquisition chip
■ A variety of signal inputs are available: 4-20mA, RS485, etc
■ A variety of measurement range units are available:%LEL、%VOL、ppm、ppb、ug/m3
■ Full measurement range temperature and humidity compensation and data Product accuracy and stability